Outdoor Creations Roofing – Providing Quality Roofs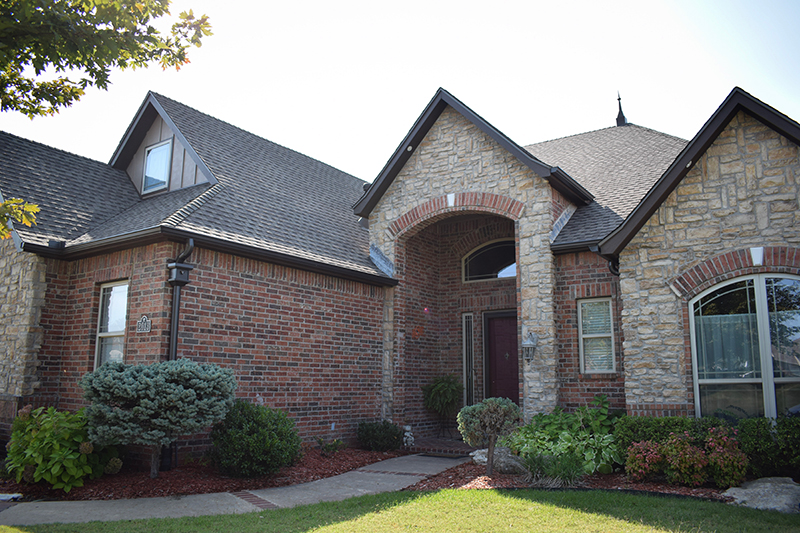 Since your roof is a very important element of your home's structure, you want to be sure that you take care of it properly. The right roof can also add a beautiful aesthetic to your home.
When it comes time to replace your roof, too many people mistakenly believe that all roof replacement work is the same.  Unfortunately, this is not true.  You don't want end up with inferior workmanship as this will increase your need for frequent repairs and premature replacement.
Let our team of professional roofers serve your roofing needs.
Reasons you may need a new roof:
Natural aging process
Storm damage
Increasing property value
Benefits of a new roof:
Savings on energy bills
Manufacturer backed warranties against wind and hail damage
Layers of protection
Various types of roofing:
We offer a broad range of materials, colors, and styles to fit your roofing needs.
ASPHALT SHINGLES
Asphalt shingles are the most popular and most common type of residential roof material. Asphalt shingles are cost effective and durable.
DECRA ROOFING
DECRA roofing adds a unique elegance to any home.  DECRA Tile has been an ideal alternative to traditional tile products for over 50 years. They are durable and lightweight and require little to no maintenance.
METAL ROOFING
Metal roofing is more costly upfront, but you get longevity in return.  They are energy efficient as the metal reflects heat and blocks its transfer into the attic.
With a 50 year lifespan, it is no wonder more people are turning to metal for their residential or commercial roofing.
Homeowners switching to metal roofing reported saving up to 20 percent on their energy bills.
SLATE ROOFING
Slate roofing offers a very natural look and can be laid out in a variety of patterns.The benefits of slate are identical to those of tile: a very long lifespan, good fire protection, low maintenance, and not vulnerable to rot and insects.
WOOD ROOFING
Wood roofing is very natural and adds a lot of character. Wood offers some energy benefits as well by helping to insulate the attic.  A wood roof allows the house to breathe by circulating air through the small openings under the felt rows on which wooden shingles are laid.
Give your home a roof you can trust.  Call and schedule a free estimate.  (918) 404-5996
Outdoor Creations Roofing of Broken Arrow
(918) 404-5996
Servicing All of the Tulsa Metro Area

GAF Certified
Roofing Contractor
A GAF certified contractor is your best and safest choice.
Storm Damage?
Insurance Claims?
View our step by step guide on handling your insurance claim.
Specialty Systems & Historic Restorations
Dealing with historic roofs, we always keep design aesthetics.
View Our
Photo Gallery
Browse photos of our work, Residential and Commercial.
"Your Local Broken Arrow Roofer"